HORT*1120
-
Grape and Wine Science
18824

Course Description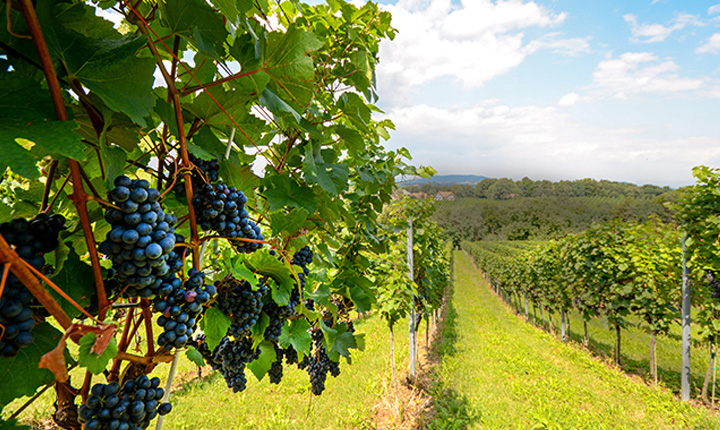 This course will examine whole plant physiology as illustrated by the perennial system of a grapevine. Students will investigate all the primary functions of a green plant, with each function then related to a grapevine and how it functions in nature. Each function of the vine will be connected to the ultimate effects on fruit quality and by extension, wine quality throughout the course.
Learning Outcomes
By the end of the course, the learner should be able to:
Analyze vineyard problems (e.g., diseases, pests, poor canopy, nutrition and soil/water issues) that could impact final grape and vine quality/flavours and suggest vineyard management strategies to solve them;
Analyze the red and white winemaking processes to identify the critical junctures at which winemakers can manipulate the characteristics of the final product;
Discuss where grapes and wine fit into New World and Old World history;
Describe grape families, their anatomy, and propagation, including how they work at the cellular level (e.g., photosynthesis, respiration, and carbon portioning), and the whole plant level (e.g., the growth cycle of a grapevine including flowering, fruiting, and dormancy);
Describe the origin of appellation systems and "terroir" as used in Old versus New World wine regions; and
Characterize wines and other grape products through reported sensory evaluations and published criticisms.
Course Topics
Photosynthesis
Food Production
Food Utilization
Carbon Partitioning
Flowering
Fruiting
Nutrition
Dormancy
Fermentation
Additional Requirements
Restriction(s): HORT*3430. Not acceptable for students in the BSC, BSC(Agr) or BSC(Env) programs.
Assessment
| Assessment Item | Weight |
| --- | --- |
| Quizzes (10 x 2%) | 20% |
| Discussions (2 x 10%) | 20% |
| Major Project | 25% |
| Take-Home Final Exam | 35% |
| Total | 100% |
Technical Requirements
You are responsible for ensuring that your computer system meets the necessary system requirements. Use the browser check tool to ensure your browser settings are compatible and up to date (results will be displayed in a new browser window).
*Course details are subject to change.
Required fields are indicated by .