MUSC*1130
-
Introduction to Musicianship
18880

Course Description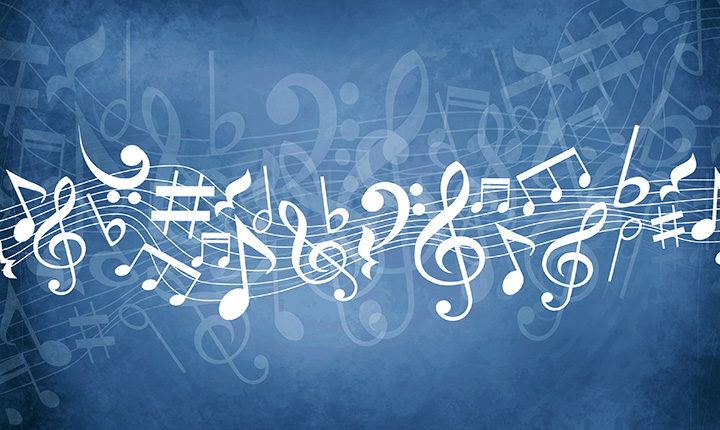 Fundamentals of ear training, sight-singing, keyboard, and written skills (rudiments such as scales, intervals and basic chord identification) are introduced. Proficiency on an instrument is not required, but previous experience with note-reading is expected. MUSC*1130 cannot be counted toward a specialization in music.
Learning Outcomes
By the end of the course, the learner should be able to:
Read and write basic musical notation for pitch and rhythm;
Recognize sound qualities of major and minor triads;
Aurally and visually distinguish pitch relationships within an octave;
Identify basic rhythmic patterns by ear and by sight (in a musical score);
Communicate musically through singing of basic melodies and rhythm;
Analyze basic elements of musical genres and articulate reasons for your musical preferences based on this analysis; and
Describe and evaluate the ways in which theoretical elements make music expressive.
Course Topics
Theory and Rhythm
Sharp Key Signatures and Tapping Rhythms
Major Keys (Sharps) and Sight Singing Introduction
Minor Keys (Sharps) and Interval Distances
Harmonic Minor Scales (Sharps) and Interval Names
Melodic Minor Scales (Sharps)
Flat Key Signatures Plus Dots and Ties
Major Keys (Flats)
Minor Keys (Flats)
Harmonic Minor Scales (Flats) and Minor Intervals
Melodic Minor Scales (Flats)
Additional Requirements
Restriction(s): MUSC*1160, MUSC*1180
Assessment
| Assessment Item | Weight |
| --- | --- |
| Theory Quiz | 8% |
| Sight Singing Assessments (2) | 14% |
| Dictation Assignment (2) | 12% |
| Ear Assessments (2) | 16% |
| Midterm | 20% |
| Analysis Discussion | 5% |
| Take-Home Final Exam | 25% |
| Total | 100% |
Note:
Please Note: You must have a computer capable of recording (most have a built-in system) or use your own headset if not.
Technical Requirements
You are responsible for ensuring that your computer system meets the necessary system requirements. Use the browser check tool to ensure your browser settings are compatible and up to date (results will be displayed in a new browser window).
*Course details are subject to change.
Required fields are indicated by .