NUTR*1010
-
Introduction to Nutrition
18888

Course Description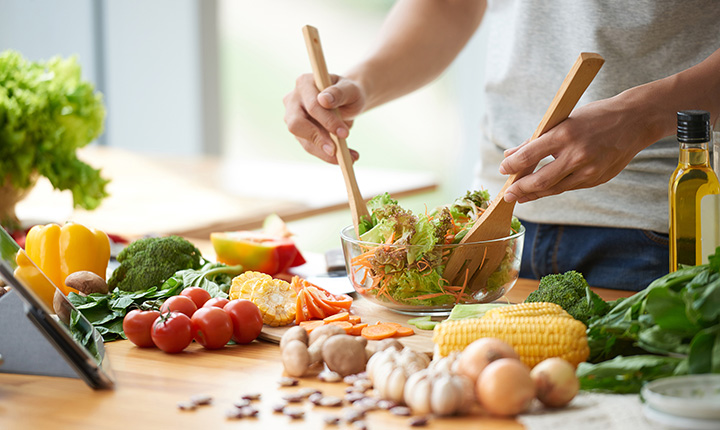 This course is an introduction to human nutrition, with major emphasis on nutrients and their dietary sources, functions, and relationships to health. Topics will include the energy-containing nutrients, selected vitamins and minerals and weight management. We will also explore current popular topics and emerging diet-disease relationships.
Learning Outcomes
By the end of the course, the learner should be able to:
Interpret and apply the Dietary Reference Intakes (DRI), Eating Well With Canada's Food Guide, and nutrition labeling guidelines, and what these mean for everyday nutrition;
Use critical analysis skills to discriminate between sound nutrition information and nutrition misinformation;
Identify and explain dietary sources, relationships to human health, and consequences of consuming too little or too much, of various nutrients (carbohydrate, protein, fat and selected vitamins and minerals);
Explain what happens to food after we eat it (i.e., digestion and absorption); and
Describe the basics of healthy eating; vegetarianism; weight management; and sports nutrition.
Course Topics
Nutrition: Food for Health
Nutrition Guidelines: Applying the Science of Nutrition
Digestion, Absorption, and Metabolism
Carbohydrates: Sugars, Starches, and Fibre
Lipids
Proteins and Amino Acids
Energy Balance and Weight Management
The Water-Soluble Vitamins
The Fat-Soluble Vitamins
Water and Electrolytes
Minerals
Nutrition and Physical Activity
Additional Requirements
Pre-requisite(s): None
Co-requisite(s): None
Equate(s): n/a
Restriction(s): This is a Priority Access Course for B.A.Sc. and FCS minor and some restrictions may apply during some time periods.
Assessment
| | | |
| --- | --- | --- |
| Assessment Item | Weight | Learning Outcomes |
| Assignment 1 | 25% | 1, 2 |
| Online Test 1 | 15% | |
| Online Test 2 | 20% | |
| Online Test 3 | 20% | |
| Online Test 4 | 20% | |
| Total | 100% | 1, 2, 3, 4, 5 |
Technical Requirements
You are responsible for ensuring that your computer system meets the necessary system requirements. Use the browser check tool to ensure your browser settings are compatible and up to date (results will be displayed in a new browser window).
*Course details are subject to change.
Required fields are indicated by .