MGMT*3140
-
Business Analytics
26988515

Course Description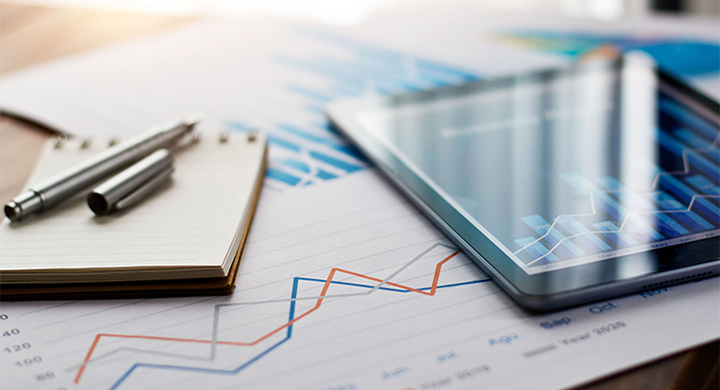 Business analytics is an evidence-based approach to management decision-making using analytic tools to transform data into insight. This course will combine student's existing math / statistics skills and business knowledge with modern analytic tools (spreadsheets and other applications) in order to develop a toolkit of analysis tools for solving a variety of business problems. Topics include data management and transformation, visualization, optimization, simulation, and regression. Descriptive, predictive, and prescriptive analytics will be covered.
Learning Outcomes
Discern which tool(s) are applicable to which class of business problems (domain knowledge);
Articulate the strengths and limitations of the models and tools;
Use business analysis techniques to transform data into business analytics solutions using contemporary software tools such as spreadsheet software;
Communicate analysis outcomes through relevant data visualizations embedded within oral presentations and written reports; and
Describe the role of business analytics in modern evidence-based management and business decision making.
Course Topics
Introduction to business analytics
Basic Excel skills review
Descriptive statistics
Data visualization
Probability and data modeling
Sampling and statistical inference
Regression analysis and forecasting
Data mining
Modeling and simulation
Introduction to optimization
Advanced optimization
Decision making
Additional Requirements
Pre-Requisite(s): 9.00 credits including (1 of MATH*1030, MATH*1080, MATH*1200) (1 of ECON*2740, PSYC*1010, STAT*2040, STAT*2060)
Restriction(s): Restricted to students in BCOMM. Open Learning students, please contact the Open Learning program Counsellor Counsellor@OpenEd.uoguelph.ca.
Assessment
| Assessment Item | Weight |
| --- | --- |
| Quizzes | 15% |
| Business Analytics in Focus Reports | 10% |
| Focused Discussions | 10% |
| Data Visualization Project (w/Tableau) | 20% |
| Group Case Study | 20% |
| Online Final Exam | 25% |
| Total | 100% |
Note:
Additional Technical Requirements
This course will use the following:
Microsoft Excel, 2016 or later desktop version (The Office 365 online version isn't appropriate for this course).
MyLab, a web-based tool created by Pearson Education. Visit their website to complete a check that ensures your computer meets the MyLab system requirements.
Respondus tool to invigilate one or more exams.
Tableau Desktop, download a free education version before the course starts from https://www.tableau.com/products/desktop
Please view the Technical Considerations for each.
Applies Towards the Following Certificates
Technical Requirements
You are responsible for ensuring that your computer system meets the necessary system requirements. Use the browser check tool to ensure your browser settings are compatible and up to date (results will be displayed in a new browser window).
*Course details are subject to change.
Required fields are indicated by .