2900005
-
Policy Implications of Plant-Based Diets
29874232

Course Description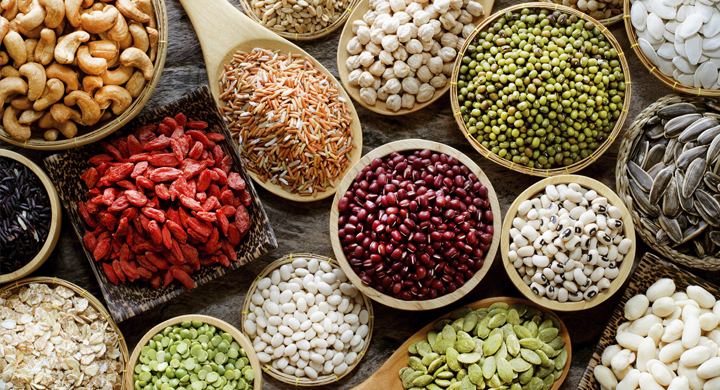 Transitioning to a plant-based diet requires more than individual choice to successfully implement, especially at a broader population level. We live in a complex food environment that can make it difficult for people to change their diets. Support is needed from social networks, health-care professionals, government policies, and the food and agricultural industries.
Learn how social support, economic factors, the food environment, food policy and regulations, and even politics, have and continue to influence food production and availability. Discover how these factors may impact our diet and, therefore, the ability to adopt a plant-based diet. Also discussed is how to critique nutrition information in the media.
What can you expect from this course?
Each week you will be introduced to the main topics and subtopics through instructor presented content, reliable and current research, and expert guest speaker videos. Opportunities for you to engage in a weekly discussion with your peers and instructor will allow you to learn from their experiences and expertise and further deepen your knowledge. The week ends with a reflection activity that prepares you for the project-based assignment.
Learning Outcomes
Upon successful completion of this course, you will be able to:
Identify the social, economic, and food environment factors that enable people to adopt and maintain healthy plant-based diets
Interpret national food guidelines and public health approaches to dietary recommendations and discuss the implications for the adoption of plant-based diets
Evaluate nutrition information in advertising, news and the media and its influence on diet choices and promoting a plant-based diet
Discuss different approaches and the implications of national policies (including food regulatory policies) on the support and adoption of plant-based diets
Job Market Overview
Course Topics
Social, Economic, and Environmental Barriers to Adopting a Plant-Based Diet
National Food Policy and Food Guides
Nutritional Misinformation and the Media
Food Labelling and Regulations
Additional Requirements
This course is intended for adult learners who are at least 18 years of age.
There are no prerequisites for this course.
You may take this as an individual course or choose to complete the certificate.
You can expect to spend 5-6 hours per week to complete the course material, activities, discussions and assignment.
If you are new to online learning, visit the Online learning at U of G page for helpful resources.
*It is recommended that you complete Introduction to Plant-Based Diets before selecting other courses in the certificate.
Assessment
Each week you will engage in a discussion question that examines evidence-based research and apply what you are learning to diets. The course concludes with a project-based assignment that assists you in exploring and critiquing public policy on the adoption of plant-based diets.
Sponsoring Partner
Department of Family Relations and Applied Nutrition, College of Applied Human Sciences
Applies Towards the Following Certificates
Technical Requirements
You are responsible for ensuring that your computer system meets the necessary system requirements. Use the browser check tool to ensure your browser settings are compatible and up to date (results will be displayed in a new browser window).
*Course details are subject to change.
Enrol Now - Select a section to enrol in
Required fields are indicated by .