FOOD*6010
-
Dairy Products and Processes
37743784

Course Description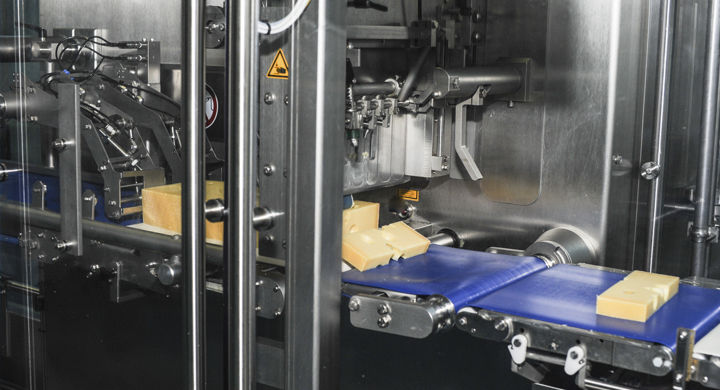 The course begins with the engineering principles and computations of unit operations involved in dairy processing, including separation, standardization, pasteurization, homogenization, membrane processing, evaporation, and dehydration. Pasteurization equipment and regulatory aspects will be stressed. Optimizing processing for quality products is also covered. Diagrams, photos, and video demonstrations will be used to illustrate dairy unit operations. The course then explores formulation and processing of fluid milk and milk products, frozen dairy desserts, cheese and fermented dairy products, milk-derived food ingredients and butter, and dairy analogs. Video tours of dairy processing facilities will reinforce lecture material.? Simulated product formulations, processing, quality control data, yield analysis, process control, and safety assessment are used to provide practical training in quality, yield, and safety optimization. The objective is to enable participants to explain the technical aspects of dairy processing and how the complexities of microbiology, engineering, and chemistry, even at the molecular level, all impact on real-world production of dairy commodities.
Learning Outcomes
By the end of the course, the learner should be able to:
Explain the engineering principles behind common dairy unit operations.
Describe the composition, processing, and quality evaluation of ice cream, cheese and other fermented dairy products, butter, and common milk ingredients;
Perform formulation, mass balance, and yield calculations specific to particular dairy products, such as ice cream mix formulations, cheese yield prediction, and butter yield efficiency;
Add pertinent information to preventative control plans for particular dairy products
Determine and apply chemical, physical, and microbial aspects of dairy plant cleaning and sanitation.
Course Topics
Unit 1. Operations in Dairy Processing
Unit 2. Pasteurization; Sterilization
Unit 3. Homogenization and Extended Shelf Life products
Unit 4. Frozen Desserts
Unit 5. Fermented Dairy products
Unit 6. Cheese
Unit 7. Butter and milk fat products
Unit 8. Milk ingredients
Unit 9. Dairy analogs, Processed Cheese and others.
Unit 10.Cleaning and Sanitation
Additional Requirements
Prerequisites: FOOD*6000
Assessment
| | |
| --- | --- |
| Assessment Item | Weight |
| Discussion participation | 12% |
| Assignments | 40% |
| Quizzes (5) | 30% |
| Presentation | 18% |
| Total | 100% |
Technical Requirements
You are responsible for ensuring that your computer system meets the necessary system requirements. Use the browser check tool to ensure your browser settings are compatible and up to date (results will be displayed in a new browser window).
*Course details are subject to change.
Enrol Now - Select a section to enrol in
Required fields are indicated by .