2010905
-
Complex Disability Case Management
4289791
Delivery Options
Remote Instruction

Course Description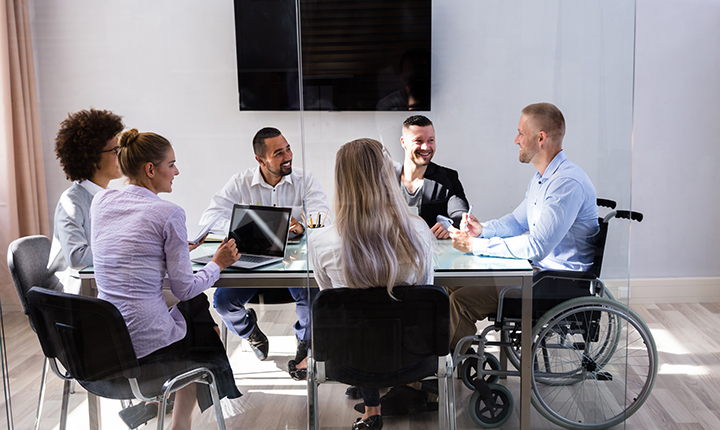 Help injured or ill employees achieve their maximum level of functioning and ability. Learn how to implement the appropriate accommodations to help employees remain at work or facilitate a safe and timely return to work.
You will examine key concepts and models, critical legislation and regulations, and best practices for dealing with complex disability case management. By engaging in an active learning approach with case studies and workplace scenarios, you will be able to strengthen your complex disability case management skills.
Learning Outcomes
Upon successful completion of this course, you will be able to:
Apply advanced concepts of disability case management
Recognize the internal and external factors—legislation, regulations, policy, insurance benefits, human resources, collective agreements—that influence disability case management
Identify characteristics of a disability occupational or non-occupational claim, patterns of disability and incidence, and their impact on the workplace
Develop and coordinate chronic/complex treatment plans—such as needs assessments, job analysis and modifications, transitional work planning and implementation, and evaluation of the process and program—using current concepts and evidence-based best practices
Utilize resources needed to proactively and efficiently manage chronic/complex claims to maximize benefit and outcome
Employ effective measurement, communication and reporting strategies
Course Topics
Legislation and Regulations
Case Definition and Profile
Case Analysis
Remain at Work/Return to Work
Workers' Compensation
Shared Responsibilities – Employee and Manager
Timely Decisions on Benefits
Eligibility and Entitlement
Administration of Claims
Proactive Discussions
Rehabilitation
Appeals
Quality Assurance, Audits, and Evaluation of Outcomes
Applies Towards the Following Certificates
Technical Requirements
You are responsible for ensuring that your computer system meets the necessary system requirements. Use the browser check tool to ensure your browser settings are compatible and up to date (results will be displayed in a new browser window).
*Course details are subject to change.
Enrol Now - Select a section to enrol in
Required fields are indicated by .