2900101
-
Observation and Critical Thinking for PSW Practice
32823321

Course Description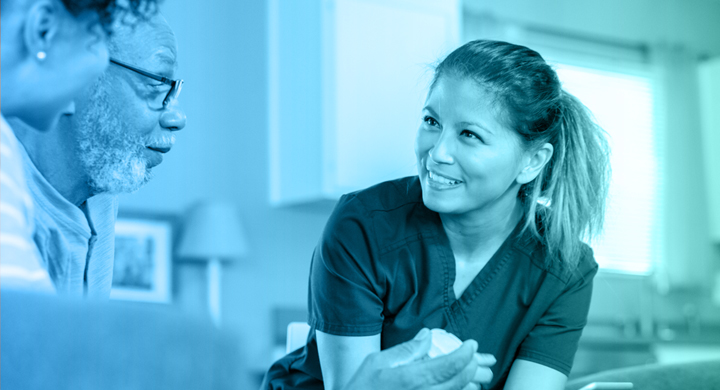 As the backbone of the health-care system, personal support workers spend the largest amount of time with clients. Astute observation and critical thinking skills are necessary for early detection of subtle changes in clients and knowing the appropriate action to take. Recognizing when and how to respond can prevent negative outcomes.
Hone your existing observation and assessment skills for collecting critical information. Learn strategies that promote critical thinking to determine when and how to act to achieve results that are in the best interest of the clients you serve.
Earn a digital badge in this course to share your achievement!
Learning Outcomes
Upon successful completion of this course, you will be able to:
Identify unstated biases, assumptions and feelings and examine their influence on observations, thoughts and behaviours
Collect relevant information from a variety of sources required to support positive client and team outcomes
Consider situations from multiple (client, family, other residents, staff) perspectives to develop solutions that support positive client and team outcomes
Evaluate the quality and significance of information to determine appropriate next steps
Communicate the relevant information to the right person at the right time
Course Topics
Observation
Gathering Information
Critical Thinking
Solving Problems With Critical Thinking
Putting it all Together
Additional Requirements
This course is intended for those working within the Personal Support Worker field and for adult learners who are at least 18 years of age.
There are no prerequisites for this course
You can expect to spend 8 hours per week to complete the course content, readings, activities, and assignments.
Assessment
| Assessment Item | Weight | Learning Outcomes |
| --- | --- | --- |
| Discussion Participation (4) | 30% | 1, 2, 3, 4, 5 |
| Journal Reflections (4) | 30% | 1, 2, 3, 4, 5 |
| Summative Reflection | 40% | 1, 2, 3, 4, 5 |
| Total | 100% | |
Please note that the course assessment is subject to change.
Sponsoring Partners
Applies Towards the Following Certificates
Technical Requirements
You are responsible for ensuring that your computer system meets the necessary system requirements. Use the browser check tool to ensure your browser settings are compatible and up to date (results will be displayed in a new browser window).
*Course details are subject to change.
Required fields are indicated by .