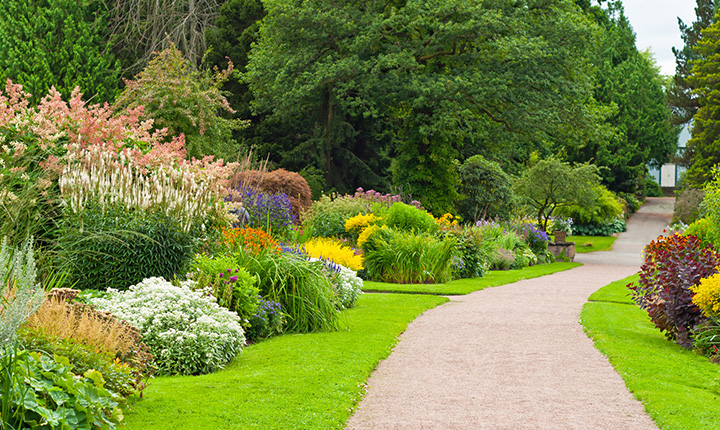 You spend a lot of your time outdoors and enjoy the challenges of seasonal work. You're involved in landscaping projects, yard maintenance and making outdoor spaces functional and beautiful. But perhaps you're looking for a little inspiration. You're great at what you do but maybe you're looking to delegate a bit more or even start your own business. Or it's possible that you'd like to get involved in the landscape design side of things.
At the University of Guelph, our new Landscape Design Certificate has been created for you. The you that wants to make a difference and turn your skills into a satisfying full-time career. Newly developed and upgraded for today's job market, our landscape design certificate will give you a solid foundation to take your skills to another level. Courses are taught by industry experts and are delivered entirely online so you can enjoy the convenience and flexibility of studying at a time and place that works for you, from anywhere in the world.
Our new Landscape Design Certificate consists of five online courses: four required foundational courses and the choice of one elective. The required foundational courses provide you with the fundamentals of landscape design.
Additional Information
When you have completed all the requirements for this certificate, you can request your parchment through the OpenEd Student Portal.